Two soldiers found themselves out in the open with a 4 and a half year old boy. His parents had struggled to get him out of the car as the siren wailed.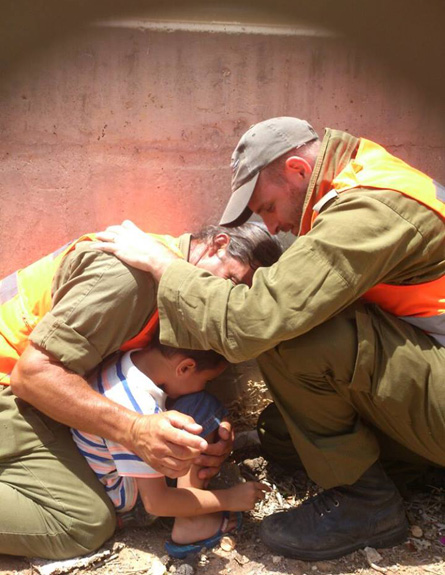 Still holding another infant, they weren't prepared when the little boy took off.
The two soldiers saw the boy, ran over and protected him with their bodies during the attack. So special - look at the picture...and imagine the gratitude of the parents...just amazing...(right picture)
A group of Breslov Hasidim go to sing
and bring joy to soldiers on the front.
If you've ever seen the Breslovs - they are a site to see...they dance with such joy... I can imagine the soldiers enjoyed the visit!